Painted Brick
I love painted brick. The texture is just incredible. We live in a brick house, but it's half of a house. So it'd be kinda weird if we painted our half a color. Plus, every house on our street is brick and from the 1920s. I think we'd get yelled at by the neighborhood police if we painted our home.
We do have a small exposed brick wall in our half bath. When I finally get around to painting the bathroom I'm certain I'll paint the brick too! I can't wait!
Okay, I must go. Off to choose living room paint colors!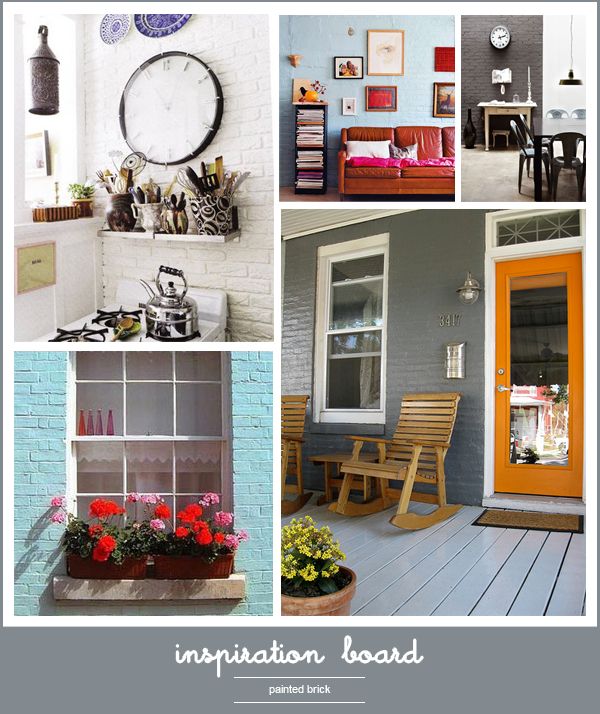 Photo Credits: White Brick (My Little Apartment), Indoor Blue Wall (Alkemie), Indoor Grey Wall (Apartment Therapy), Outdoor Blue Wall (Unknown), Grey Porch Wall (Unknown)