DIY White Centerpieces
For my Grandpa's 90th birthday celebration, which took place two weeks ago, I created the centerpieces out of random jars, bottles and jugs found at local thrift stores. (Thank you Jubilee and Divine Consign!) As you can see below I set out all the jars on a paint cloth. I then spray painted everything white – but it got dark super fast so I wasn't able to take any photos of that process. It took several coats of the white paint, from all sorts of angles, to cover everything evenly!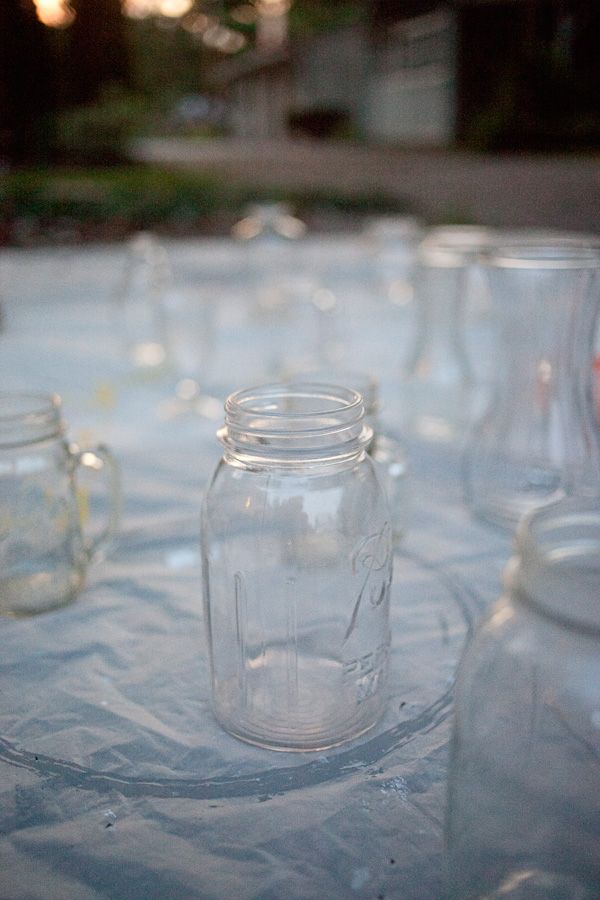 The morning of the birthday party, my Mom and I picked buuuuuuckets of flowers from her yard and wildflower patch. We then put together all the jars and flowers in their basement on the ping pong table.
Then, hours later, with the jars hung, the table set and the music turned up – this was the result! I was so pleased with how everything turned out. Worth every minute I spent working on the party.