Things have been selling in my Tiny Anchors store like crazy the last week! What a blessing! Although, sometimes it's hard to ship the things out to people.. I find myself thinking, "But it looks so cute on myyyyy shelf too!!" Seriously though, super grateful to have good sales lately. Hope to be adding loads of new things to the store next week!

I have a new, little yellow sewing box that will be for sale next week – it's so cute. Kinda like the red one below!


Someone bought the brass pig set for their mother – so sweet!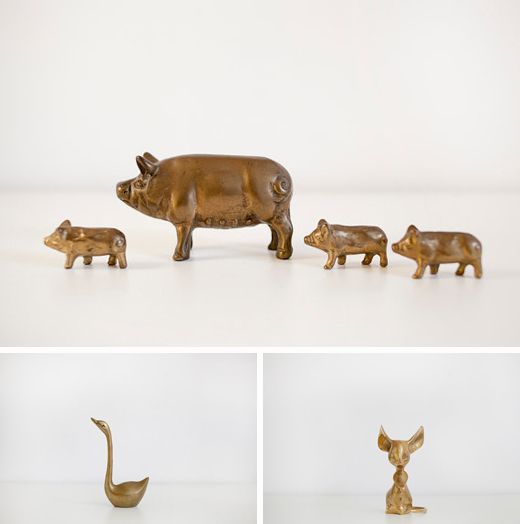 I'm pumped about the sale of these two items from the Tiny Anchors Etsy Shop! It's gonna be hard to let go of those little mice. They're seriously so cute.
Shop HERE.
Two of my items sold this week via my Etsy store, Shop Tiny Anchors! So happy about that!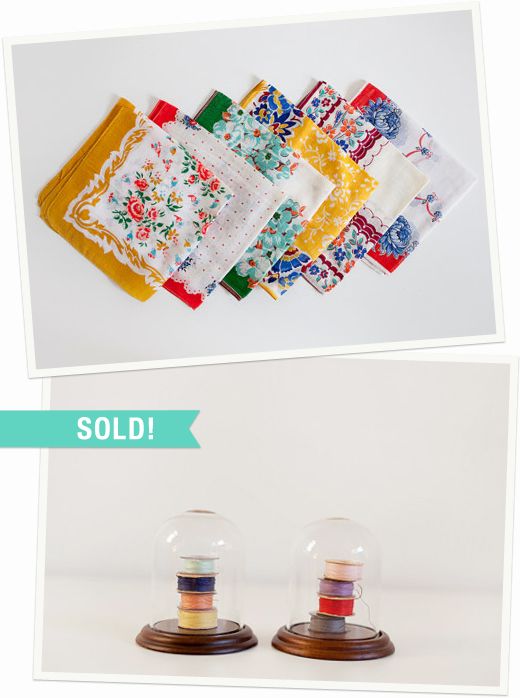 Vintage Handkerchiefs (Set of 6) and (2) Mini Glass Cloches!
.